The social dinner will be organised on the Thursday 10th of October at 7:30 at the Restaurant du Roy René, at the Terrasse du Port.
The participation to the social dinner costs 55€ for the participants of the PLATO week 9 and 65€ for accompagnying persons. The social dinner is limited to 120 people (first come first served).
The menu includes:
a welcome cocktlail with sea views
starters
main meal
dessert
wine from Provence
The food will be seasonal and local (mediterranean but no sea food).
If you have a special diet, please specify it in the registration form.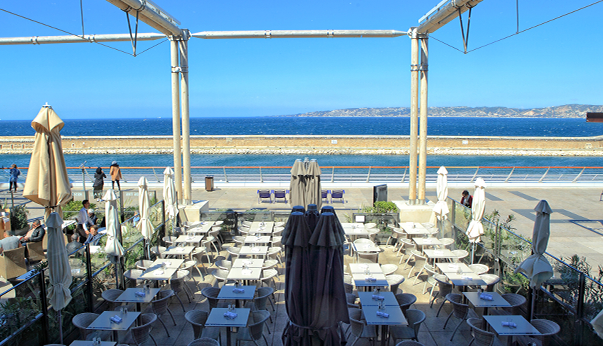 The address of the restaurant is: Les Terrasses du Port - 9 quai du Lazaret, 13002 Marseille - it is located at the second floor of the shopping center Les terrasses du port.
To reach the restaurant from the EMD or the Saint-Charles station, take the metro line 2 towards Bougainville and stop at the station "La Joliette". Alternatively, you can also take the tramway line T2 or T3 towards Arenc Le Silo and stop at "La Joliette". Then, enter the shopping center "Les terrasses du port" and go to the second floor where you will find the Restaurant.